@Bank of Books - Lee Goldberg Book Signing
Submitted by bankofbooks on Sat, 08/14/2021 - 12:51pm
About the Author
Lee Goldberg is a two-time Edgar Award and two-time Shamus Award nominee and the #1 New York Times bestselling author of more than forty novels. He has also written and/or produced many TV shows, including Diagnosis Murder, SeaQuest, and Monk, and he is the cocreator of the Mystery 101 series of Hallmark movies. As an international television consultant, he has advised networks and studios in Canada, France, Germany, Spain, China, Sweden, and the Netherlands on the creation, writing, and production of episodic television series. You can find more information about Lee and his work at www.leegoldberg.com.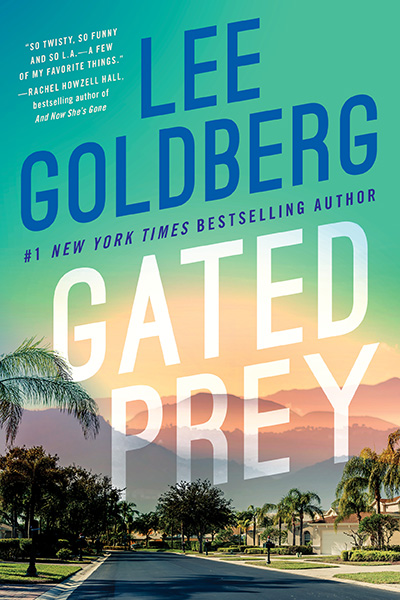 A simple sting operation takes a violent and unexpected turn for Detective Eve Ronin in a gripping thriller by #1 New York Times bestselling author Lee Goldberg.
Los Angeles County Sheriff's detective Eve Ronin and her soon-to-retire partner, Duncan Pavone, are running a 24-7 sting in a guard-gated enclave of palatial homes in Calabasas. Their luxury McMansion is a honey trap, set to lure in the violent home invaders terrorizing the community. The trap works, leaving three intruders dead, a body count that nearly includes Eve and Duncan.
Eve's bosses are eager to declare the case closed, but there are too many unanswered questions for her to let go. Was the trap actually for her, bloody payback for Eve's very public takedown of a clique of corrupt deputies? Or is there an even deadlier secret lurking behind those opulent gates? Eve's refusal to back down and her relentless quest for the truth make her both the hunter…and the prey.
Event date:
Wednesday, October 27, 2021 - 7:00pm to 9:00pm
Book Clubs - Upcoming Dates
Please check back. We will be announcing the dates and times in the near future.